Bread packaging machine is the machine that wrap the bread with the packaging material without hand touching it after the production phase. Bread packaging machine is  drift apart the contact of the bread with air, it extends the shelf life and ensures that it reaches the consumer without being contaminated in terms of hygiene.
Unpackaged breads have a great risk of hygiene. Recently, covid-19 virus is one of the biggest problems in the world, it is spreading very fast due to the human contact factor.
It is a crucial issue, bread is one of the basic foods in the food chain it has to reach the consumer without human touch.
Bread is most basic and most consumed food in the word, it is an imperative that bread is presented to the consumer in a packaged form after the epidemic we have experienced.
We Barışsan Packaging Technologies is  a company specializing in bread packaging for 40 years.
Our export sales are %90 of our volume and we have exported packaging machinery more than 70 countries. We have qualified stuff for technical aftersales service and installations.
Material we are using at all our machinery are international components as bearings, motors where they can be easily found worldwide such as Siemens (Germany) at electrical, automation units, Festo (Germany) at pneumatic applications SKF (Sweden) and FAG (Germany) at all bearing systems. At Motors and Driving systems our choice is Nord (Germany), Watt (Austria)
Mechanical parts are manufactured at CNC milling systems at our factory.
All our machinery is to be delivered according to "successful accomplishment of quality tests"
Among our references, we export bread packaging machines to fifty countries of the world, including Turkey's industry leader UNO.
Highlights of our bread packaging machines;
Color Touch Screen with Remote Internet Connection
Adjusting Length, Temperature, Speed ​​on the Screen
Photocell System
Servo Controlled Disc Group
Servo Controlled Jaw Group
Adjustable Troop Range
Minimum Mechanical Parts, Minimum Maintenance
All Parts in Contact with the Product AISI 304 Quality Stainless Steel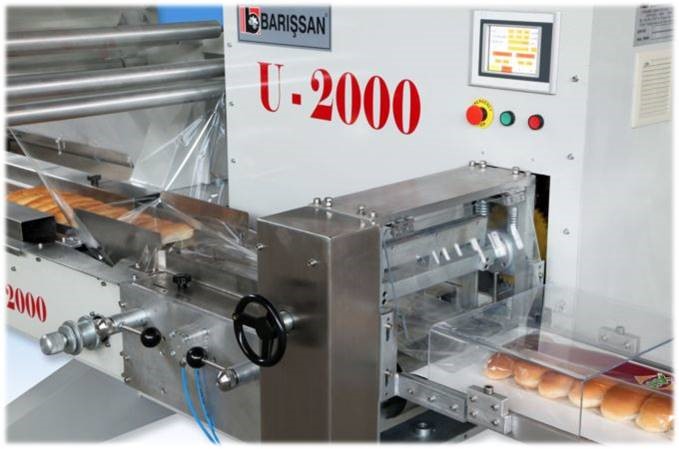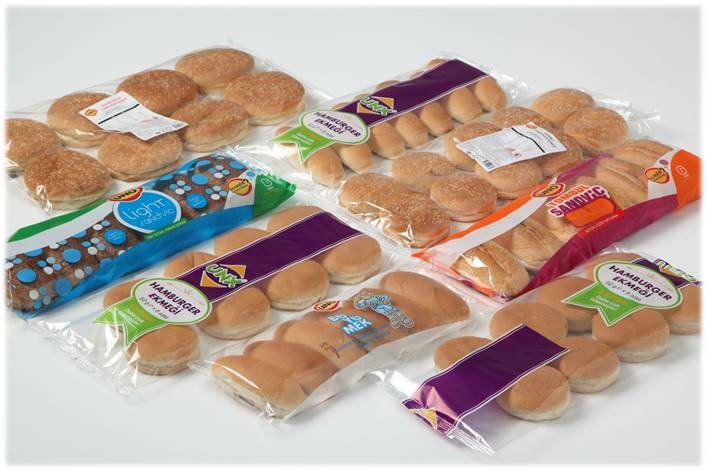 Feeding Section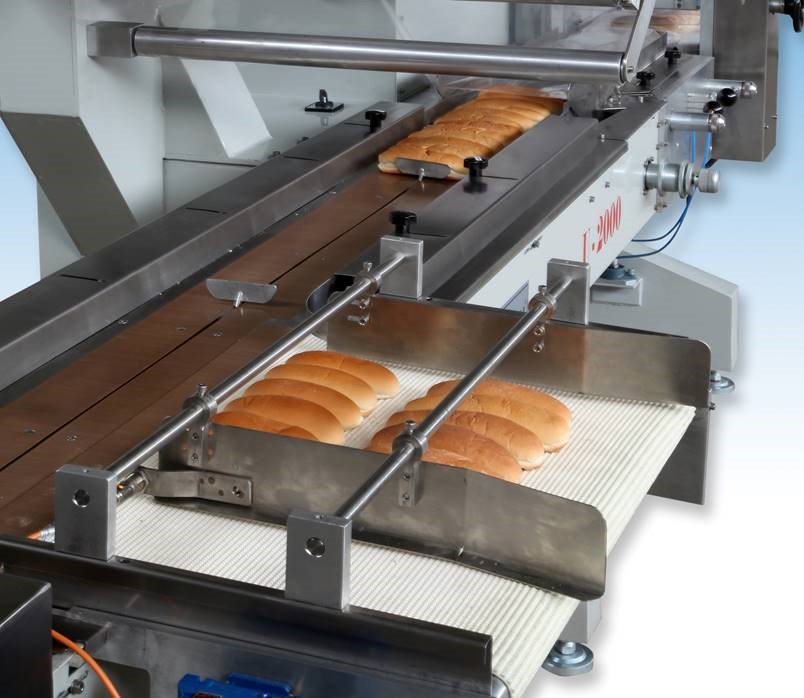 Electric Panel